Green Carnation, The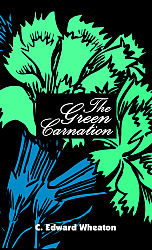 Full-lengths

By: C. Edward Wheaton
Cast: 3 M, 3 F
Performance Time: Approximately 75 minutes, 64 pgs.


SATIRE. This play is adapted from the scandalous novel by Robert Hichens (1894), which satirizes fashionable London society and figures associated with the Aesthetic Movement, most notably Oscar Wilde. Mrs. Windsor invites a group of fellow Londoners to spend a week relaxing at her countryside estate. Among them are Esmé Amarinth and Lord Reginald Hastings, a couple of witty dandies who abhor bourgeois dictums and Victorian ideals of morality. Mrs. Windsor hopes to play matchmaker for her cousin Lady Locke, by introducing her to the clever, whimsical Lord Reginald Hastings. At first, Lady Locke finds Esmé and Lord Hastings' ideas original, amusing, and a study in contradictions. But as she becomes better acquainted with them, Lady Locke discovers the dandies to be as artificial as the dyed green carnations they wear in their lapels.

Freeviews: To read play excerpts click here.

About the Story: To read more about the story click here.
Please remember it is necessary to purchase one script for each cast member and one royalty for each performance.

Scripts: $8.95 each
Royalty: $75.00/performance
Prompt Book: $16.00
Poster Package: $50.00 (50/pkg)
Distribution Rights: $75.00
Artwork Rights: $50.00
Play Pack: $202.00 (9 scripts for cast/crew, 1 royalty, 50 posters, 1 prompt book)


C. Edward Wheaton (1950-2019) studied drama at Stanislaus State College and had an extensive background in 19th-century and early 20th-century American drama and literature. He was from Stevinson, CA.