Candide

Full-Lengths

By: Arthur Reel
Cast: 15 M, 10 F, extras (Flexible cast 50+. Doubling possible.)
Performance Time: Approximately 120 minutes, 90 pgs.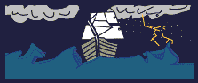 FARCE/SATIRE. Wickedly funny, this adaptation of the classic novel by Voltaire traces the exploits of Candide as he travels through Europe and the New World. The story begins as Candide is banished from the kingdom of Westphalia after he is caught in the arms of Cunégonde, the Baron's daughter. Friendless and hungry, Candide is duped into joining the Bulgarian army. He escapes from the army only to become shipwrecked at sea while sailing to Portugal. Candide survives, but as he is washed ashore, he arrives just in time to witness a major earthquake. As Candide stumbles through the ruins of the earthquake, he meets up with his old mentor, Pangloss, and learns that Cunégonde has been ravished by an army of Bulgars, sold to several brothels, and is now owned by two men. Determined to find Cunégonde and marry her, Candide sets out trusting in his firm belief that "all is for the best in this world of ours."

Freeviews: To read play excerpts click here.

About the Story: To read more about the story click here.
Please remember it is necessary to purchase one script for each cast member and one royalty for each performance.

Scripts: $8.95 each
Royalty: $75.00/performance
Prompt Book: $16.00
Poster Package: $50.00 (50/pkg)
Distribution Rights: $75.00
Artwork Rights: $50.00
Play Pack: $372.00 (With doubling 28 scripts for cast/crew, 1 royalty, 50 posters, 1 prompt book)

Arthur Reel founded the Drama Repertory Theatre in 1973 and has co-produced more than 200 shows, many of which he directed. Mr. Reel has adapted for the stage many prose classics, including Voltaire's Candide and works by Gogol, Gorky, and Chekhov. He currently resides in New York City, where he teaches acting, voice, and communications.