Princess and the Wizard, The

Plays for Young Audiences

By: Murray J. Rivette
Cast: 3 M, 3 F, 1 flexible
Performance Time: Approximately 45 mins, 44 pgs.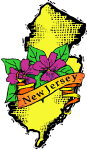 FARCE. The Queen is determined to find a princess to marry her son, but it isn't an easy task since the Prince is a childish videogame geek. The sophisticated, mature Princess Gladys is a perfect pick for the Prince, so the Prime Minister asks the resident Wizard to concoct a love potion that will make Princess Gladys fall in love with the Prince. The Wizard consults a spell book he bought on sale at Wal-mart, and through an act of "wiz-dumb," the Princess ends up falling madly in love with the Prime Minister instead. Enraged, the Prince calls upon his assassin to get rid of the Prime Minister, but it turns out this "assassin" never actually kills anyone. He just gives them money and a one-way ticket to New Jersey!

Freeviews: To read play excerpts click here.
Please remember it is necessary to purchase one script for each cast member and one royalty for each performance.

Scripts: $7.95 each
Royalty: $60.00/performance
Prompt Book: $16.00
Poster Package: $50.00 (50/pkg)
Distribution Rights: $60.00
Artwork Rights: $50.00
Play Pack: $185.00 (10 scripts for cast/crew, 1 royalty, 50 posters, 1 prompt book)


A veteran actor and director who has participated in more than 200 theatre productions, Murray J. Rivette has worked with actors William Shatner, Betty Grable, Sam Levene, Vivian Blaine and Christopher Reeve. He has taught improv classes at the Little Palm Family Theatre in Boca Raton, FL, and is the author of several children's plays based on classic fairytales. Rivette lives in Valdosta, Georgia.